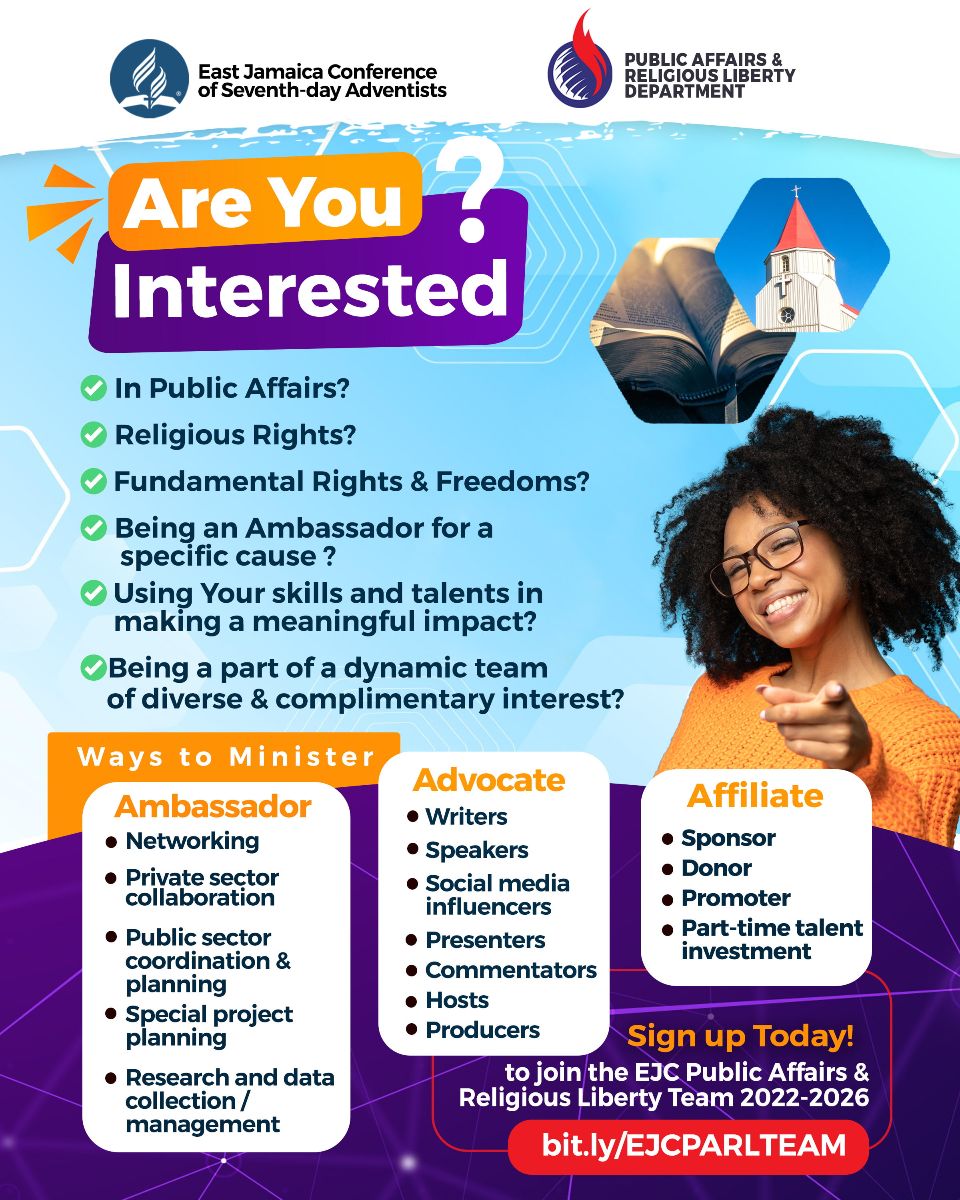 ABOUT THIS MINISTRY
---
The Public Affairs and Religious Liberty (PARL) Department promotes and maintains religious liberty, with particular emphasis upon liberty of conscience.
The PARL Department focuses primarily on ensuring that the God-given universal human right of religious freedom becomes a universal reality.
Religious liberty includes the human right to have or adopt the religion of one's choice, to change religious belief according to conscience, to manifest one's religion individually or in community with fellow believers, in worship, observance, practice, witness, and teaching, subject to respect for the equivalent rights of others.
On Saturday, August 20, 2022 the main street of the Seaforth community in St. Thomas was flanked by placard-bearing marchers,…