The Trench Town SDA Church, reigning champions, have once again triumphed in the 2023 East Jamaica Conference sports season, claiming victory in both the football and volleyball finals.
The season which began in July featured local Adventist church teams across the East Jamaica Conference - 15 football teams and 8 volleyball teams. It was a testament to unity, sportsmanship and faith incorporating evangelism, welcoming non-Adventists to play on each team.
The nail-biting final volleyball match took place on Saturday night October 21, where Trench Town faced off against Penwood. The atmosphere on the grounds of the Penwood Community Clinic was electric and the game was a rollercoaster of emotions as both teams served heart-stopping spikes. In the end, the Trench Town volleyball team secured their championship in a thrilling five-set match, winning 3-2.
Trench Town once again emerged victorious in the football finals that followed on the grounds of the Pembroke Hall High school field on Sunday, October 22 where they played against Harbour View, winning 1-0.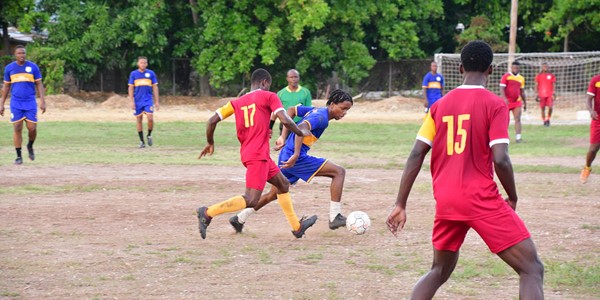 Coaches of the Trench Town volleyball and football teams both spoke passionately and proudly about their teams and the support of their church.
"It feels wonderful… we have a fighting spirit, we never give up," spoke Gairy Marshall, captain and manager of the volleyball team.
Vonkurt Brown, coach of the football team was proud of the consistency of the team's performance.
"It's a wonderful feeling to know that we have been in this position beforehand and we are doing it again. It shows that something is going right," said Brown.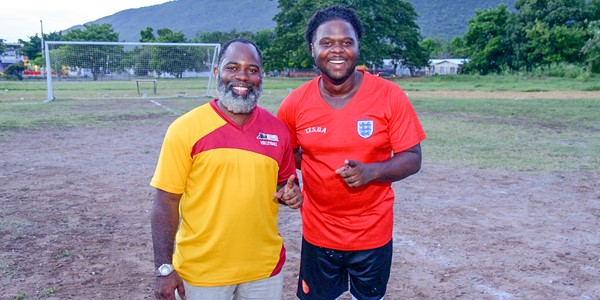 Sports Evangelism
One of the most distinctive aspects of this sports season was the integration of evangelism. Each team, as part of the conference's unique initiative, featured non-Adventist members. 
The East Jamaica Conference leadership recognized the potential of using sports to connect with the broader community to share Christ while fostering an atmosphere of respect and fellowship both on and off the field.
Youth Ministries Director, Pastor Joel Jumpp, believes that using this avenue provides young people with just what they need, an outlet.
"Sports evangelism is that part of church where we don't just tell people what not to do but we show them what to do. We always tell people not to play sports on the Sabbath and don't work on the Sabbath, but sports evangelism gives them an outlet, where young men and young women can be involved in being fit physically and fit spiritually."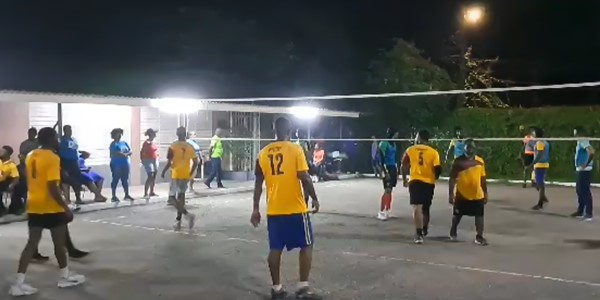 He extended commendations to sports coordinators, Hanif Gray and Gavin English and their team who did a phenomenal job in organizing the season. They believe the impact will only grow wider.
"We want to incorporate evangelism in all aspects, we even reached out to a Sunday church to join us and they said they will come on board next year. In our churches, the goal is to get our young people back in the church because after COVID we lost a lot of them and with sports, we can get them back," said Gray.  
Trench Town along with other churches have been experiencing the effects of this intentional move to reach the youth in their communities.
"I can tell you right now… we have 2 teams A and B and 60 percent of them were non-Adventists when we just started 6 years ago, and now we only have 4 non-Adventists on the team," shared Vonkurt.
"It's a wonderful improvement and a testament of what God can do when you try to reach the people in the community and allow the Lord to work on them. Overtime the things that you do, the devotions that you have, the encouraging words that you give them, will have an influence over their lives and they can give their lives to the Lord."
Church Support 
Brown highlighted that the Trench Town SDA church members have been giving tremendous support. 
"We have a lot of the church members out now in support… they have on their shirts, their jerseys. It's our 75th year and it's a jubilation! Two victories back to back. The Lord has blessed us," said Vonkurt during the final football match.
"The board assisted us with making sure the young men are outfitted with jerseys, they have invested their time and their money in order to ensure that we have what we need," he concluded.
As the season comes to a close, all churches that would have missed this grand mix of adrenaline, faith and fellowship are encouraged to come on board next year.
East Jamaica Conference of Seventh-day Adventists Comment Guidelines: