Three pastors were installed in different pastoral districts across East Jamaica Conference (EJC)   on January 7, 2023, the first Sabbath of the new year  to fill vacancies created by the retirement of Pastor Leon Afflick in December 2022.
Afflick was previously assigned  as pastor of the Florence Hill District of Churches and his departure created the space for Pastor Robert Francis of the Yallahs District of churches to be reassigned to that District.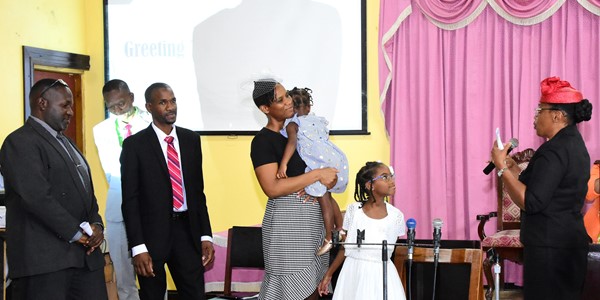 The vacancy  in Yallahs created by Francis' departure was filled by Pastor Shaun Edwards who joined the pastoral staff  at East Jamaica Conference on January 1, 2023. Prior to his arrival, Edwards served as a district pastor in North East Jamaica Conference for sixteen years and has been a pastor in the SDA Church for over seventeen years.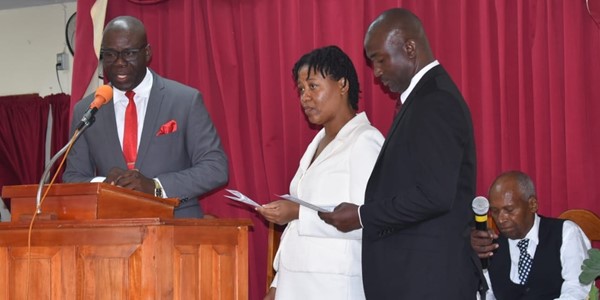 Pastor Ryandro Brown was installed as Pastor of the Half Way Tree Church relieving Pastor Adrian Johnson  of that pastoral assignment and  giving him more time to focus on  the family ministries department where he currently serves as the Director.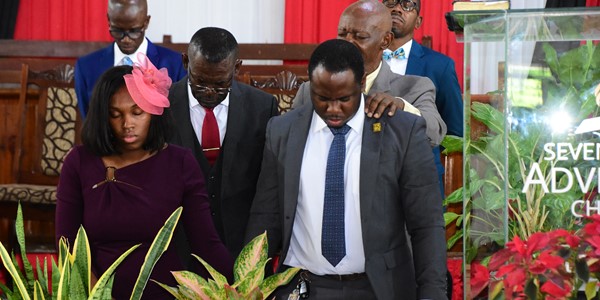 The special service of installation for Pastor Robert Francis  at the Florence Hill Church was supervised by Pastor Carl Cunningham, Vice President  and Stewardship Director at EJC who introduced Pastor Francis, his wife Kashina Allydice Francis and their two daughters Adaliah  and Zalia to the leaders and members of the five churches in the district. The special prayer of installation was offered by Pastor Phillip Castell, Communication Director, EJC. Pastor Francis and his family were welcomed to the districts by First Elders of the Florence Hill, Lawrence Tavern, Caviliers, Toms River and Peat Hill Churches.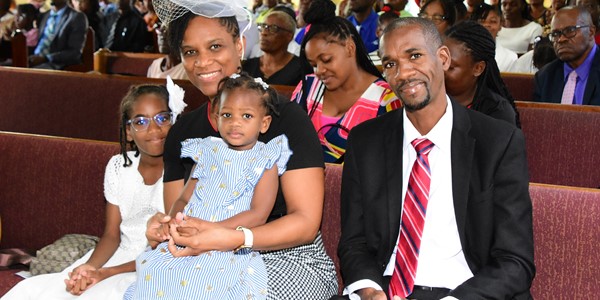 Pastor Shaun Edwards was installed in the Yallahs circuit of churches by Pastor Adrian Johnson, Family Ministries Director, EJC who advised the church that they were getting a good pastor to lead them. Pastor Edwards along with his wife Camille and  daughter Phoebe and son Adriel  were introduced to the leaders and members of the five churches in the district. Pastor Edwards and his family were welcomed to the districts by Elders of the  Yallahs, Lloyds, White Horses, Philadelphia and Aleous Valley churches.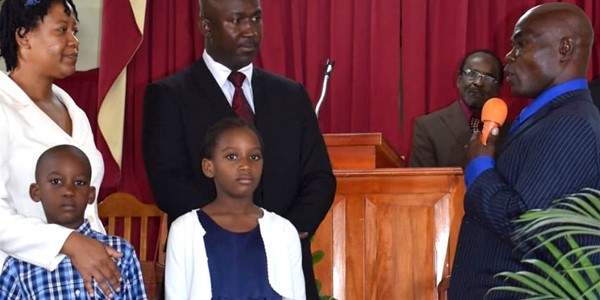 The installation service for Pastor Ryandro Brown  at the Half Way Tree Church was supervised by Pastor Alanzo Whyte, Ministerial Secretary of the Conference who introduced Pastor Brown, his wife Paula and daughters Denique and Renique to the leaders and members of the church. The special prayer of installation was offered by Pastor Arlington Woodburn, Retired Former President of North East Jamaica Conference. At the end of the service, Pastor Ryandro Brown and his family were welcomed to the church officially by members of the church led by first elder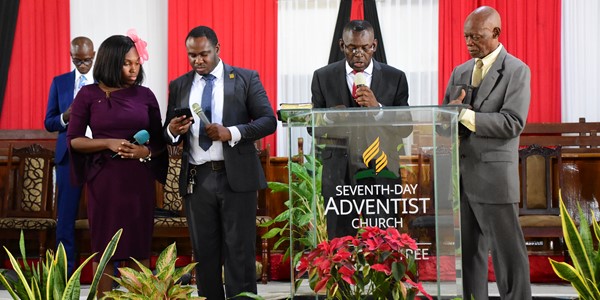 East Jamaica Conference of Seventh-day Adventists Comment Guidelines: