The residents of 54 Lyndhurst Road off Maxfield Avenue in Kingston otherwise known as James Town, recently expressed their gratitude to a man who came into their lives over seven years ago but who has shown them nothing but love and kindness, above and beyond anything they had ever experienced from anyone before.  
The man responsible for the transformation of  this inner city  community is Samuel Smiley, a member of the Seventh-day Adventist Church (SDA) at Kencot who is known to the residents of James Town as 'Nuff Love.'  His love for people and their well being is extraordinary and his actions show that following the example of Jesus Christ in everyday life can make a noticeable and positive impact on the lives of people  which ultimately will win them for Christ.   
The regular hustle  and bustle of everyday life  at  James Town was disrupted on  December  21, 2022 when scores of members from the  SDA  Church at Kencot converged on the inner city community. The purpose was  to  share the  love of Jesus through praise and worship and in a tangible way through the distribution of gift packages to community members and children. The event was coordinated by Bro. Samuel Smiley and was supported by members of the Kencot SDA Church  and members of the People Loving People ( PLP) Online Ministries led by Pastor Fitzroy Bailey.
The event however would not have been possible had it not been for Samuel Smiley who seven years ago decided to enter the community and make it his field. Over the period twelve persons have been baptized as a result of his ministry with two more persons  ready  for baptism.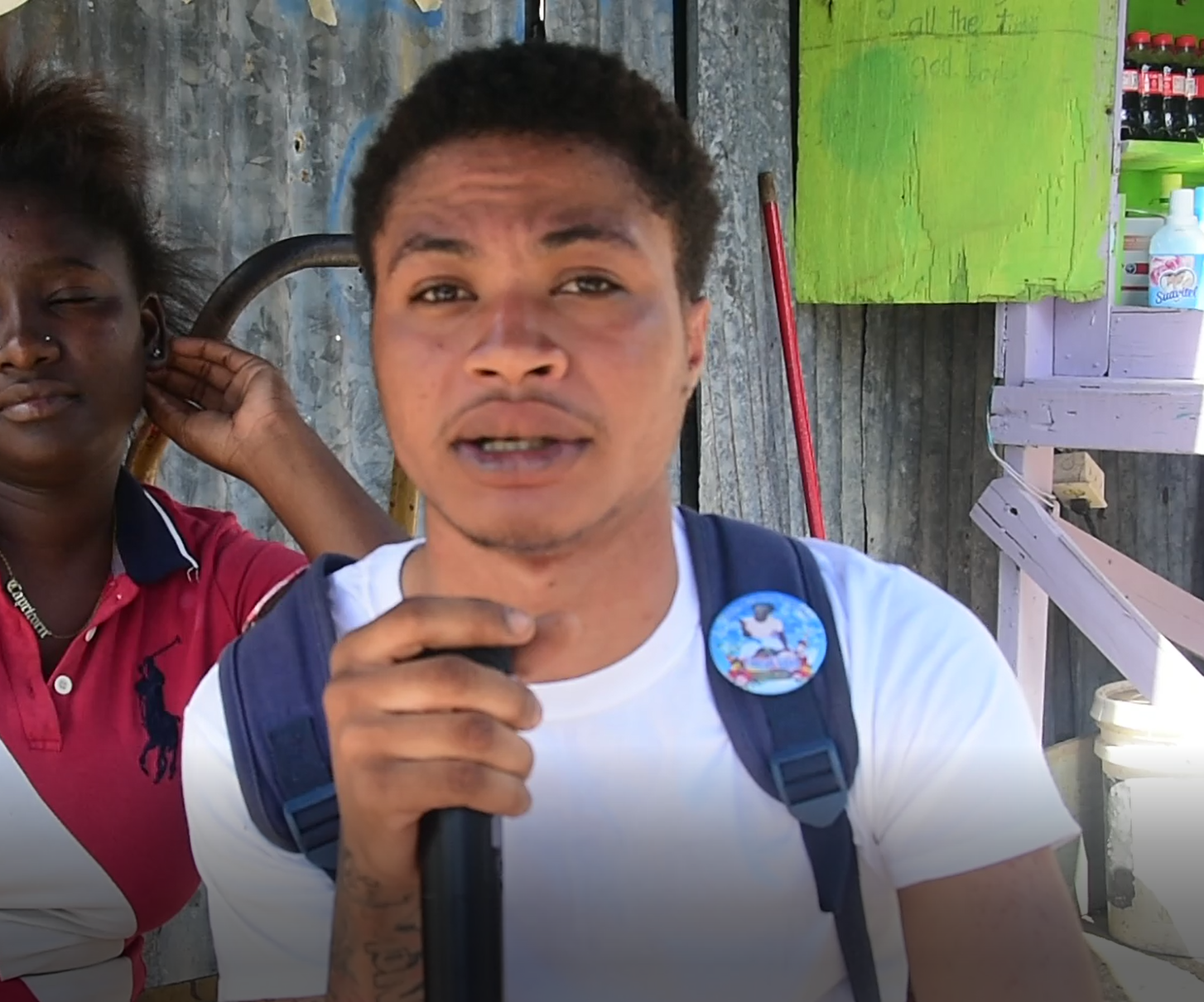 According to Donovan Anthony Masters, a resident of James Town for more than 21 years, "from Nuff Love put his foot in this community, life change. All argument and cuss cuss stop. Him tek care of the place and make sure the place clean up," said Masters who was passionate when he spoke about the church man who has made a huge impact on his life and that of many others in his community. "Nuff Love bring food, banana, flour and make sure everybody live loving," Masters said. "Young people, dung to the baby dem love him. If violence gwaan and anybody cuss, if him deh yah, it have to break up. Nuff love a the general,"  Masters said. "Him mek sure everybody all right and we love him. We love Nuff Love."
Zala Taylor who lives in the same community also spoke highly of Smiley and asked God to bless him. "Bro Smiley is the best. Lord I just want you to continue to bless him. He is a good man.  He is so good to us," she said. "He has been here with us for over seven years now. Bro. Smiley has done so much for us, only the Lord can tell".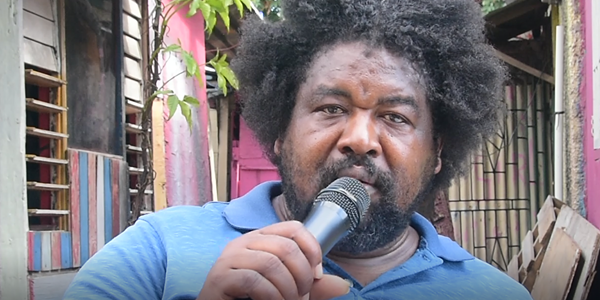 Norman Taylor who has been living in James Town since 1980 has a similar story. According to Norman, "What Bro. Smiley has done for this community, no man has done it." Taylor made reference to work done with the painting of the sidewalk, the setting up of a proper sign at the entrance of the community and the sharing of food with members of the community. "From the pickney dem to the elderly, that man is loved by everybody around here. Not one week will pass and you don't see him around here Taylor said.  "There are other people  who say they are people around here but we don't see them," Taylor said, no doubt making reference to the political leaders assigned to the area. "He is going to win many more souls than he has won already," Taylor predicted.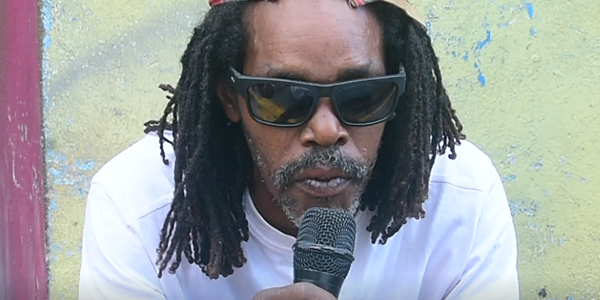 Forty Five year old Richard Martin who wears a dread locks hair style noted that Samuel Smiley is of a different spirit. "This man came around here with a different spirit. We don't have to beg him anything but he just shares things with us. This man is just totally different from everybody else. He is a spiritual man and he is an angel to us. Even if he is passing and have nothing to give, he will give us a prayer," Martin said. He confessed that sometimes he hides the rum and weed (ganja) that he smokes at times if he sees Smiley approaching out of respect. "He has invited me to church but I have not gone as yet but Smiley loves people just as they are. He accepts you in whatever state you are. Even if you are bad,"  Martin said with a smile on his face. "Nuff Love is a good man."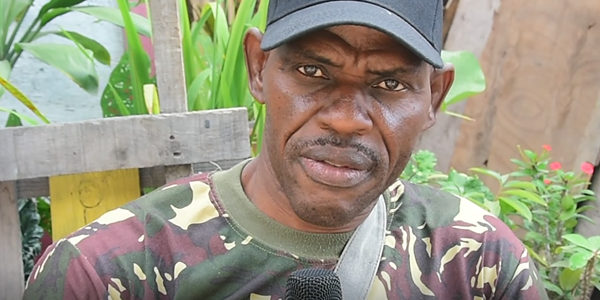 Wheel chair bound Leroy Cole from James Town says "Nuff Love is a great man. " From this man  start to visit 54 Lyndurst Road, it's a changed place.  We have less war and less quarrel. He came here, fixed up the bathroom, give us water tank, paint up the place and that sign at the entrance, is that man do it," said Cole. "The Lord sent him here for a purpose," Cole added.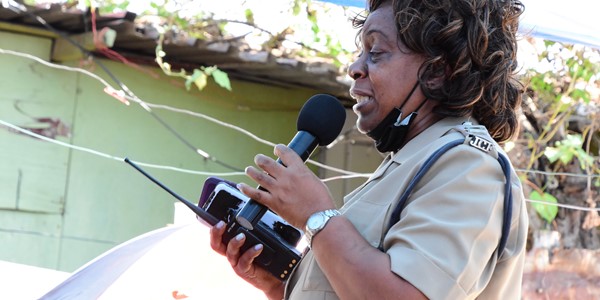 The testimonies above have been corroborated by Inspector Lorna Fowler at the Half Way Tree police station who noticed a reduction in reports of violence from James Town after Samuel Smiley started working  in the area. "In the past we used to get a lot of complaints from James Town, every minute, persons from James Town used to be at the station," said Fowler  "but then a few years ago I noticed we were hardly getting any complaints but when I spoke with Mr. Smiley, he told me that he is working with you and you are working with him.  I am happy for that and I hope it continues," Fowler said  when she passed by the community impact with members of her team.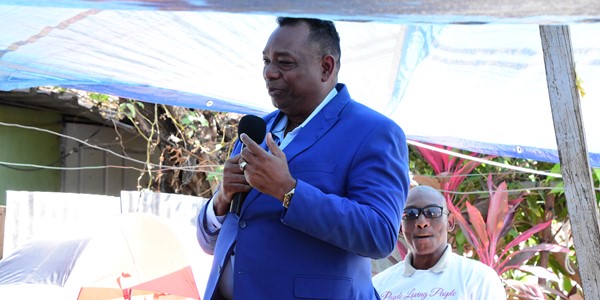 Senior Superintendent of Police  Marlon Nesbeth of the Half Way Tree  Division commended the James Town community members for their behavior and noted that compared to  similar communities, "we have not had any problems with James Town. but we have had a lot of problems with similar communities,"  the senior police office said. "I will salute Nuff Love and his team for the work they are doing to take the community to another level."
East Jamaica Conference of Seventh-day Adventists Comment Guidelines: