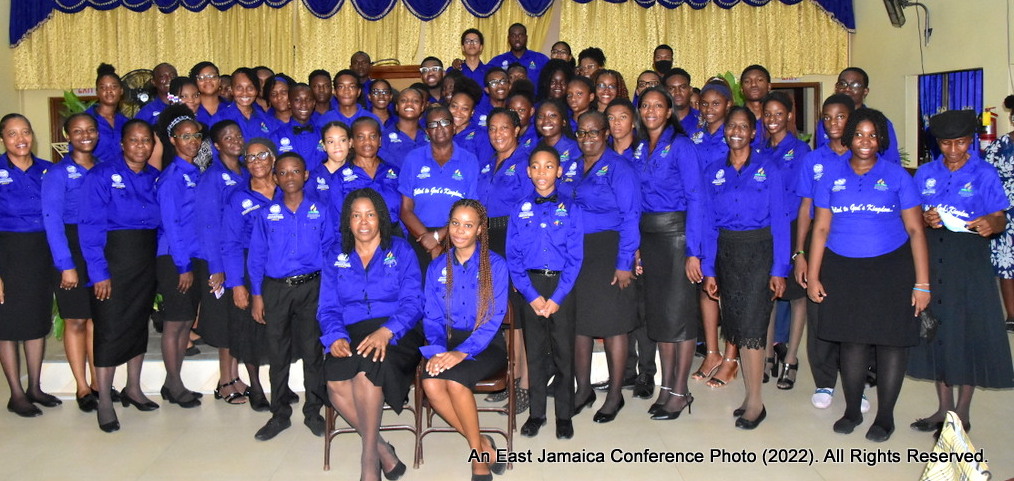 The excitement of the ASi Missionaries was palpable as they shared their experiences from their most recent mission  trip to Curacao at  a Thanksgiving Service held at the Seaview Gardens SDA Church on August 20, 2022.   The team was  ablaze with passion for  evangelism and  expressed their praise and thanksgiving to God in testimony and song for the power of the gospel to transform, not only the lives of people in Curacao but even their own.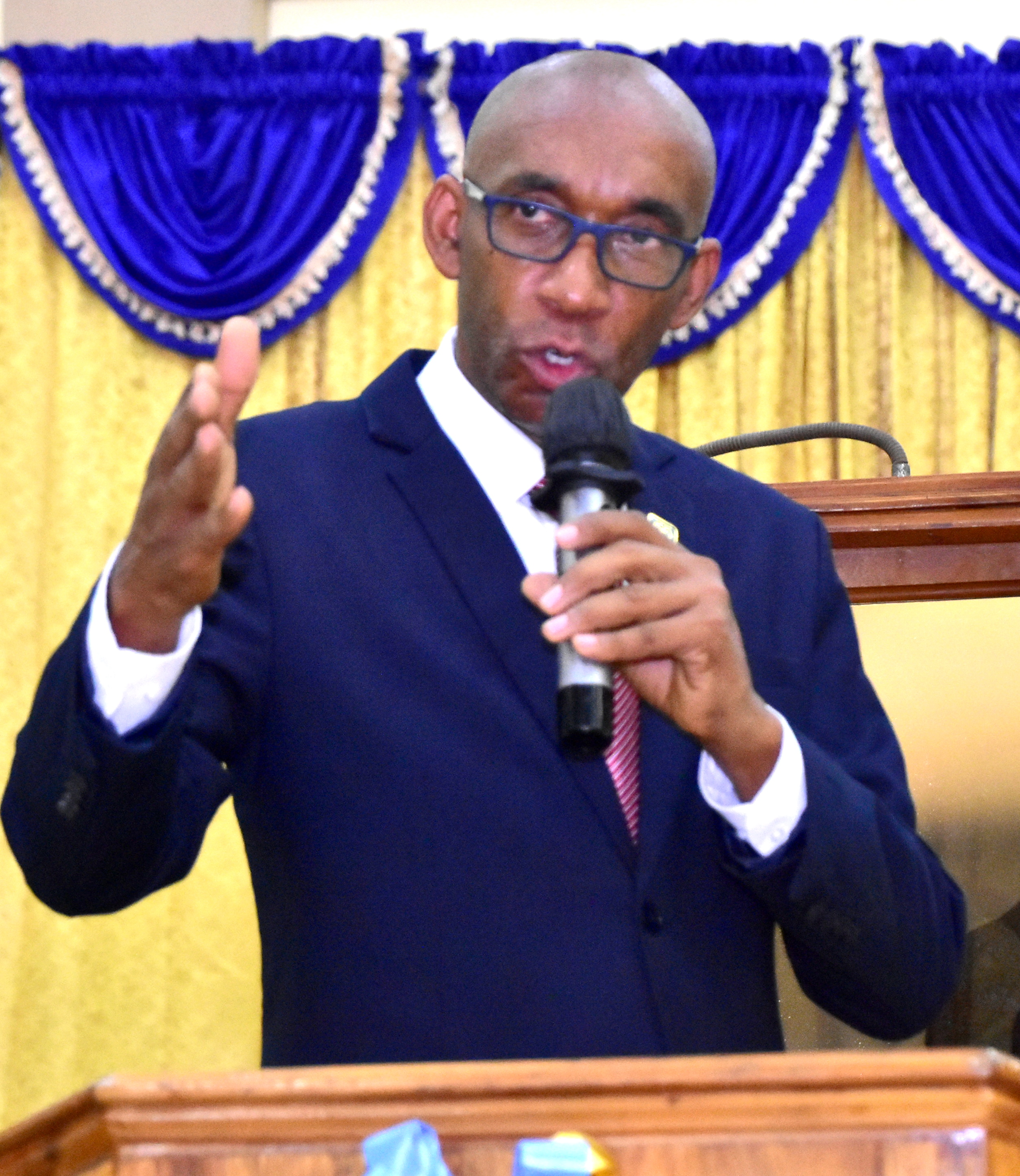 President of the Conference, Pastor Meric Walker was overjoyed with what he saw and heard from the junior ASI Missionaries and was able to declare that the "ASI'ers  are alive and well and they are burning with zeal for the Lord."
The mantra for the Conference as we look at the days ahead is " Mission first," said Walker as he addressed the  church on this day of thanksgiving. "Mission is not second or third.  It is first.   Anything we do we should have mission on our minds.  I must have mission on my mind in the morning, mission on my heart at mid-day and mission on my soul in the evening, it is mission first."
The Conference president commended Elder Claudette Genas for the tremendous work she has been doing with the ASI missionaries and commended the youths for preaching  the word of God in East Jamaica Conference and in the uttermost parts of the world.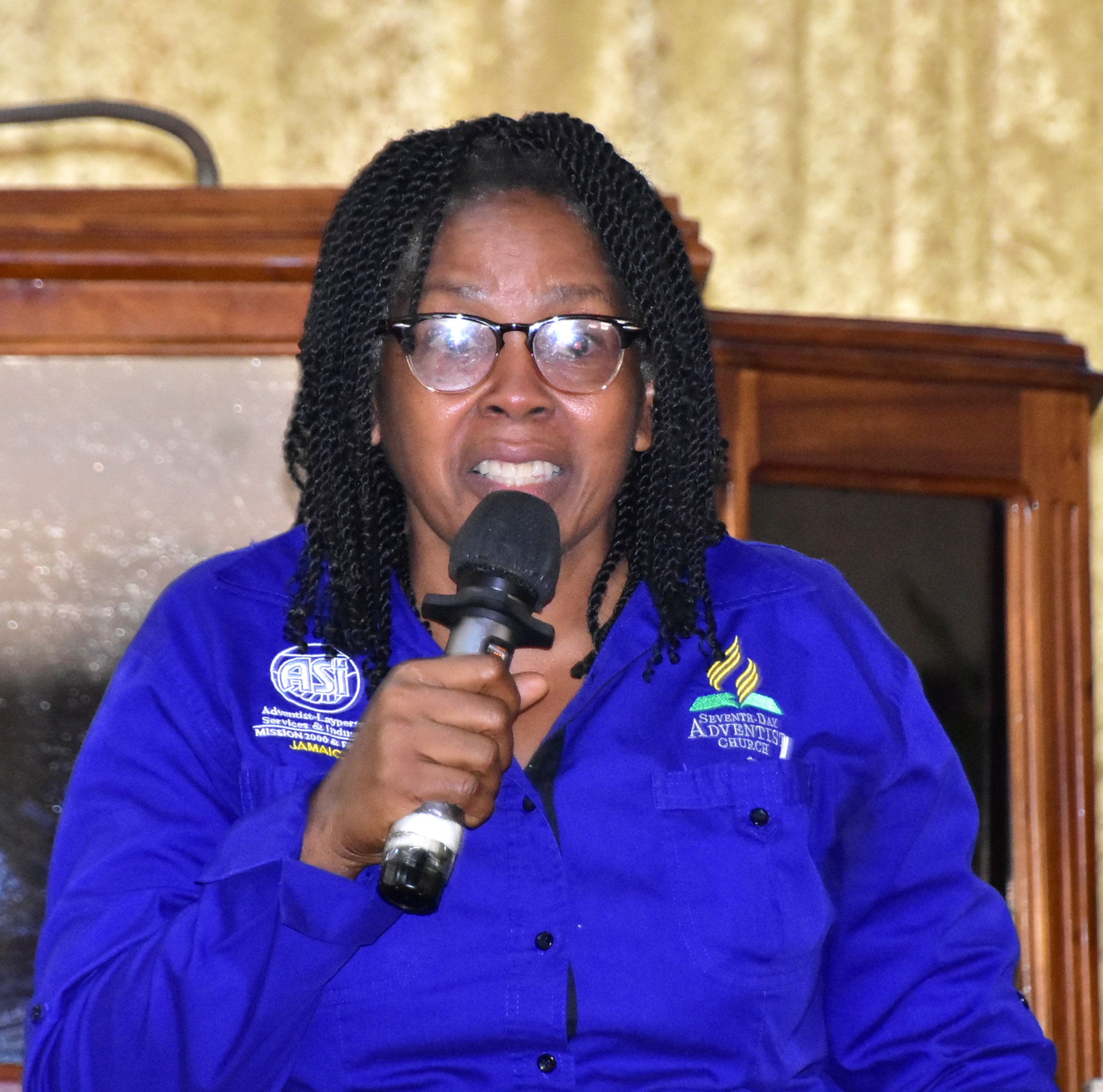 Elder Claudette Genas, Women, Children and Adolescents Ministries Director under whose portfolio responsibility the ASI Missionaries fall, was  proud to speak of the achievements of the children and youths  over the years  and on their recent trip to Curacoa. She was happy for the spiritual growth  that she had seen in her team  including their active participation in soul winning.
"We have been  on the mission field since 2012 which makes it ten years   this year and I still recall one of the missionaries who after  talking to her friends, seven persons got baptized  over there in St. Thomas, said  Elder Claidette Genas.
The ASI Mission  trip  leader spoke highly of the support  the missionaries received from their parents and a few individuals who have consistently  supported the team  financially over the years. She invited the parents who were with their children to stand and be recognized for the support they have given to their children and the ministry.
 The  Women, Children and Adolescents  director  was especially thankful for Matthew Bennett and Shyhiem  Barnes who are both from the parish of St. Thomas and who shared  their experiences in Curacao with the church through a short video report.
"Mission 2022 Curacao was a great one as we went to mobilize the youth  and the church of the Dutch Caribbean Union to evangelism and humanitarian service,"  Matthew Bennett said   in his video report. "We mobilized the church and the children and the youth across the Inter-American Division to vocational evangelism in service to God and man to share the Gospel of Jesus Christ through the varied ministries of puppetry, sign language, singing, drama, vacation Bible School and the preaching of the word of God."
For ASI Junior President, Abigail Whittingham, the mission trip to Curacao, dubbed 'Impact Curacao'  was not a vacation or a joy ride but one that had a positive impact not only on the citizens of Curacoa, but on the missionaries themselves.
"Through the intimate and youth friendly devotion at camp to the  spirit filled prayer sessions throughout the day and night, our young people were empowered and charged for mission," Whittingham said as she  gave  her report  to the church. "Just as how we hear that there are going to be surprises in heaven, there were surprises in Curacao because I saw  young people like Pierre Charles Heppell and Sis. Shaniah Gibbs preaching the Word of God and they were preaching up a storm  and giving heart felt appeals for people to be unshackled by the chains of sin and to draw closer to Jesus."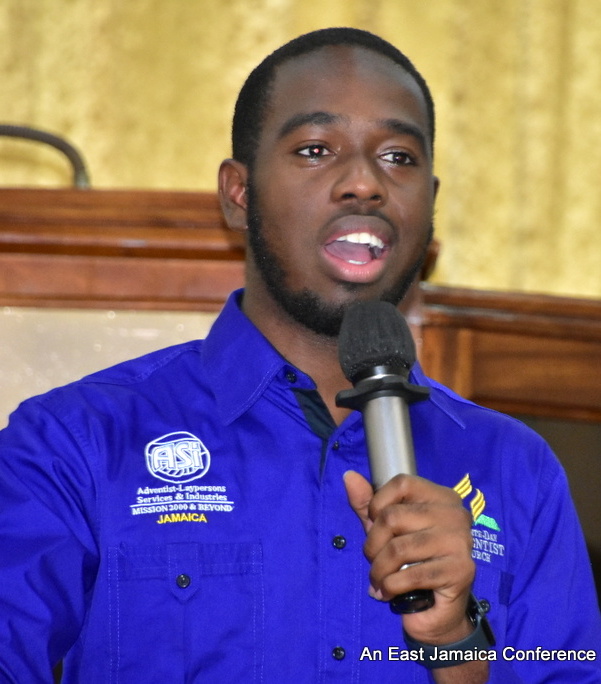 Saheed Bernard,  who  was the host for the morning's service  and one of the senior ASI Missionary and preacher of the team,  said the junior ASI missionaries are encouraged to balance their interest in the work of evangelism with their school work and team members go the extra mile to help each other to ensure  no one falls behind.  " If your grades are not up to par  we will say come, let us get your grades up, so this is how we work  because when  you sacrifice time for the Lord, he comes through for you,"  Saheed said.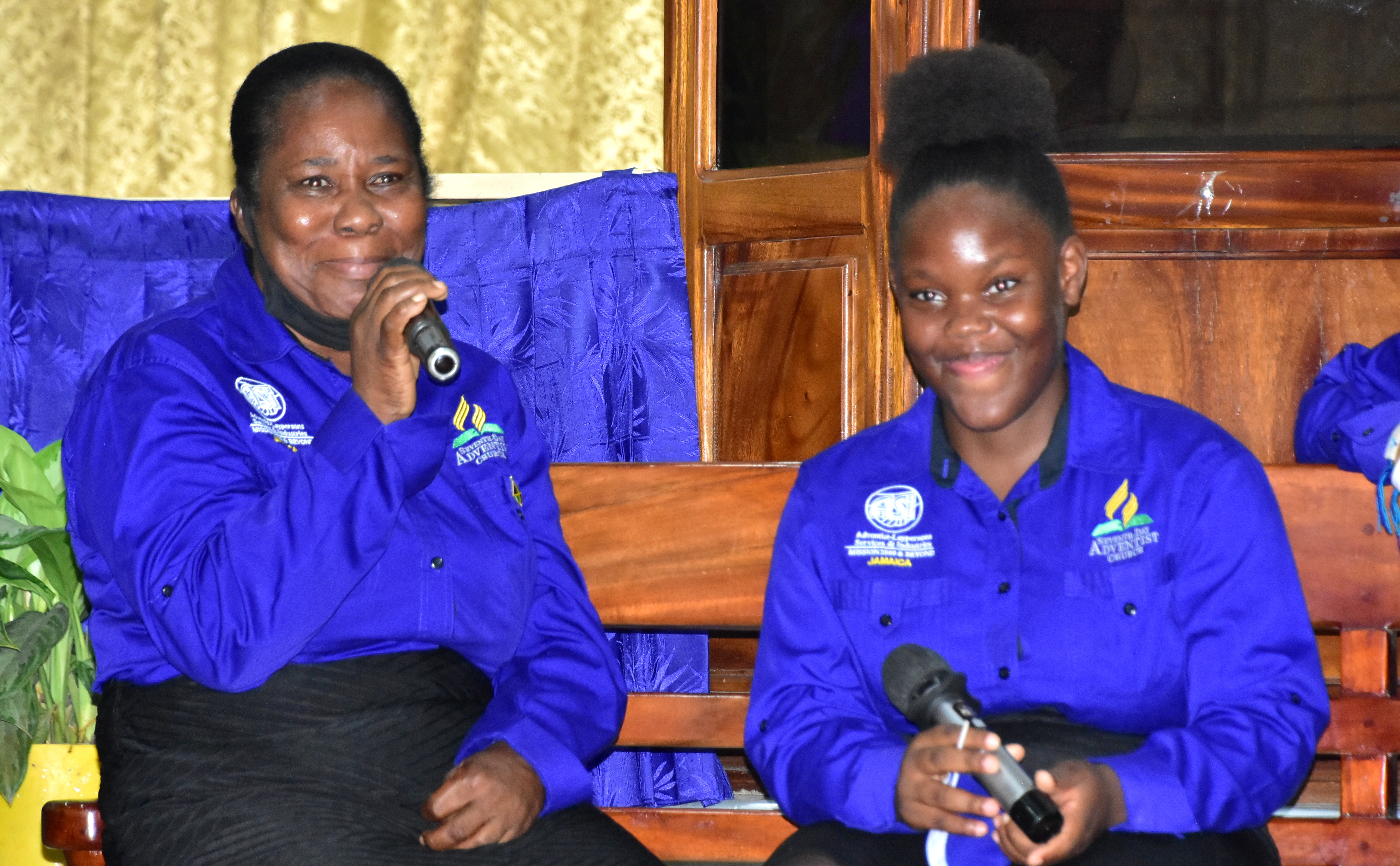 The positive impact of ministry  on  the young ASI members was shared with the church through a brief interview with Shania Gibbs and her grandmother, Gloria Gibbs.
For Gibbs, going to mission had a positive impact on her spiritual life.  "At mission I learnt how to worship more with Christ. I got a closer connection with Him," she confessed. "I remember while in Jamaica, I used to sleep everyday during worship but going to mission and seeing how people sit up and  sing together  as a family has caused me to make a change for the better."
Shania's grand mother, Gloria Gibbs  confirmed that she has seen a marked change in her grand daughter especially  in  her attitude towards worship  since she has been to mission and back.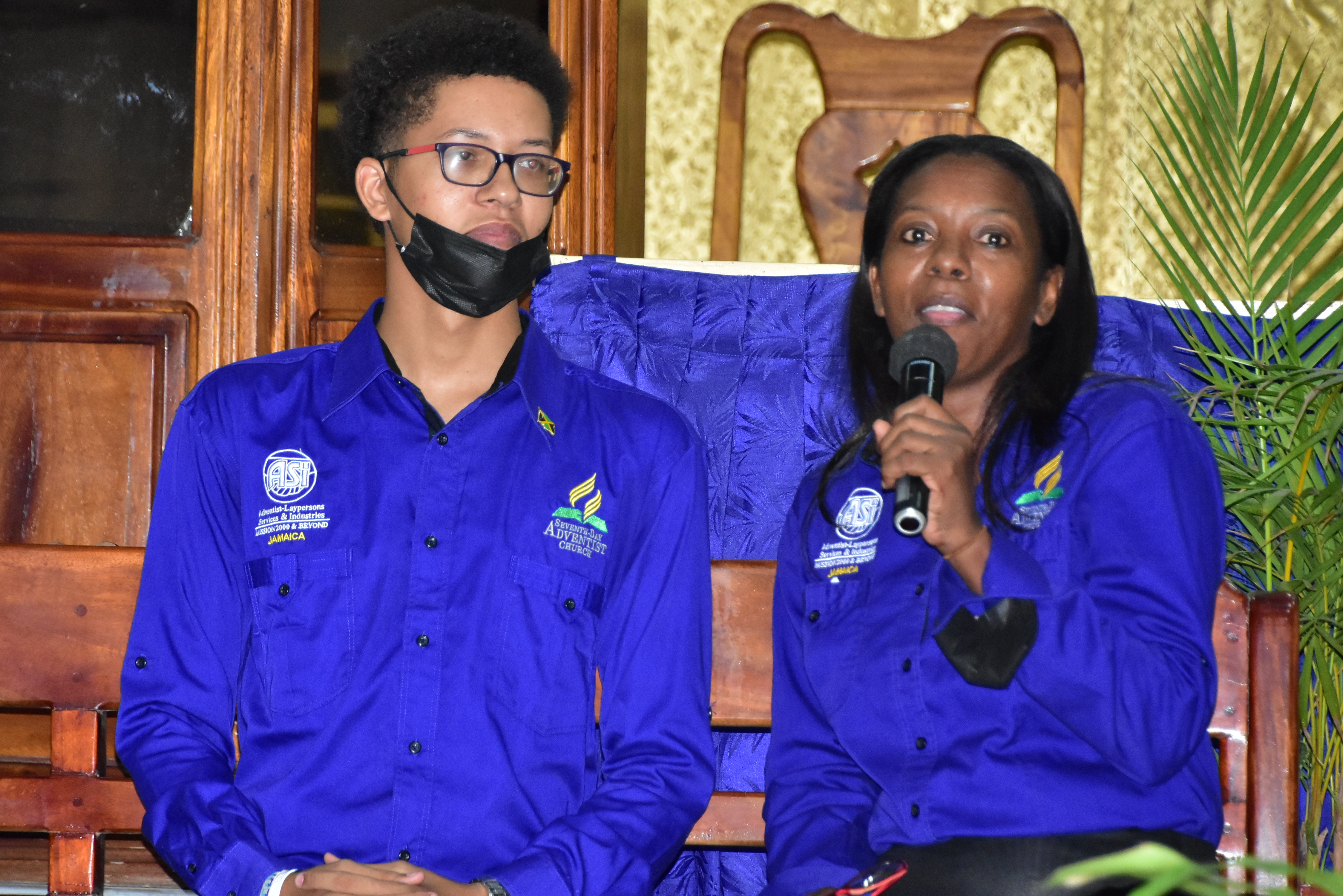 Cassandra Heppell, mother of Pierre Charles Heppell, disclosed that while her son was away on mission, she was praying for  a transformation in his life. "When my son came back and was so excited about mission, I knew that my prayers were answered," she told the church.  Pierre's transformation came in Curacao when he met a woman  who encouraged him to read his Bible and spend time in the Word. According to Pierre, " I met a woman and she changed my perspective on life. There were months when I would not pray  at all and now, there is not a day that passes by that I don't thank God for anything in my life." His mother's response to this was simply, "When you pray, God answers.  Never give up on your child and when you  are praying for your child, remember to pray for others."   
The young ASI Missionaries were supported in their service of  thanksgiving by their senior counterpart as Elder Alfred Thomas, President, ASI, Kingston Chapter, was on hand to bring greetings  and encourage the youths. The mission trip to Curacao included junior ASI  missionaries from  Jamaica, Belize, Guyana, Trinidad and Tobago and Barbadoes who  in addition to preaching the Word of God, were involved in several humanitarian projects.
Click here to see photos  of ASI Missionaries Thanksgiving Service.  
East Jamaica Conference of Seventh-day Adventists Comment Guidelines: