Story after story shared, one experience after the other, resonated with over thirty Shepherdesses who joined the inaugural empowerment session on Sunday April 24, 2022, via zoom, designed to equip ministers' wives for greater service in line with their unique calling.
Guest speaker Yvonne Bignall, who has served for forty-five years alongside her husband, Pastor Derrick Bignall, left no stones unturned as she remised and charged each Shepherdess to find their unique place in service.
"It is important for you to understand that when God called your husband to be a Pastor, he also called you" she said. "Just as how God has called you to the work, He will prepare you for it. He sees all that you go through, but it is a part of the refinement for ministry." She further added that "while you may not be called 'Pastor of the church,' you are a minister. God has called you to be a minister with grace."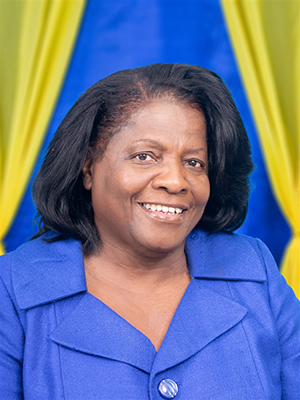 Bignall also encouraged Shepherdesses through her experiences, to actively observe how they can add value to the congregations that they have been called to serve and to build positive bonds with members of each congregation. "For every church that my husband and I were called to, I looked around to see how best I could support the work of the church and keep good relationships with the brethren. Sometimes it meant taking on tasks in areas that needed strengthening, not necessarily what everyone was doing."
Her experiences resonated with the audience, as ministers' wives from the Shepherdess International East Jamaica Chapter shared their affirmation in the chat, commenting on the all-too-common experiences. According to Marcella Lewis who serves as Assistant Public Relations Officer of the Shepherdess International East Jamaica Chapter, the session had a tremendous impact on her. "She was pure, honest and as real as one could be. I was inspired, blessed, and  could relate to some of the experiences she mentioned."
Also commenting on the relevance and impact of the programme was Denice Douglas-Smith, Assistant Secretary/Treasurer, who indicated that Bignall's presentation highlighted one of the challenges faced by parents in ministry, that of having to manage moving to various congregations and its impacts on their children. She stated that "the presentation was of significant value to me and confirmed one of my own sentiments as a mother, that of ensuring that my daughter has a stable environment for spiritual growth while being able to build relationships with her peers in the Church."
The empowerment session is the first of several spearheaded by the Executive body of the Shepherdess International, East Jamaica Chapter.
East Jamaica Conference of Seventh-day Adventists Comment Guidelines: