Anxious parents and their children poured into the EJC Board room on November 11, 2023, to watch and give support as their children were tested on words from the Bible in this year's Bible Spell-a-thon exercise.  The categories included Juniors, Primary, Kindergarten, and Cradle Roll
 Women, Children, and Adolescents Director Elder Claudette Genas was excited as she watched the young ones recite from memory the words from the Bible that they had committed to memory.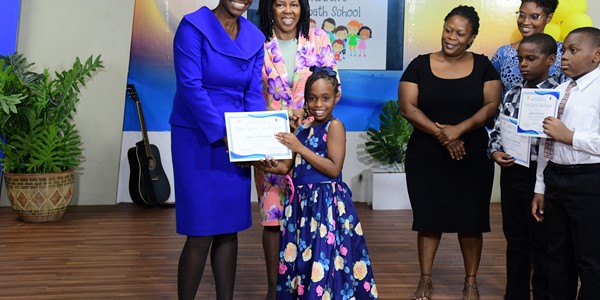 "The Bible Spell-a-thon was introduced out of a need to bring children back to love the BIBLE as their first, best and most valuable book," Genas said adding that the idea was initiated by her in 2011   a year after she was elected to serve as Children's Ministries Director in the Conference.
 The coordinator for this year's activity was Sis. Winsome Martin.  Genas advised that the objectives of the spell-a-thon are to have the children immersed in the pages of the Bible.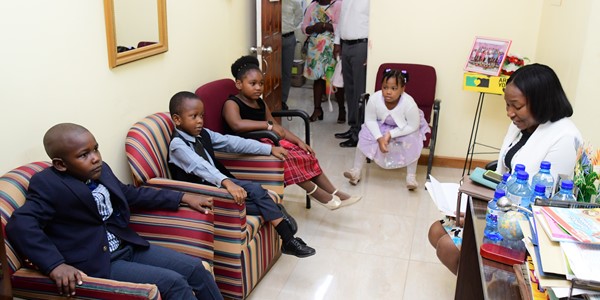 "The participants should: learn to spell the books of the Bible, know the books that fall under various categories, including major and Minor Prophets, and memorize and share selected portions from the Bible," she added.  They should also engage in Bible-related activities throughout the year and learn Bible verse songs. Additionally, they should know where to find the books of the Bible with ease.
As a former educator and principal of Kingsway Prep. and High School, Genas believes that many children are incentive-driven, hence the idea of trophies, Bibles, and other gifts to heighten involvement and interest are introduced in the program.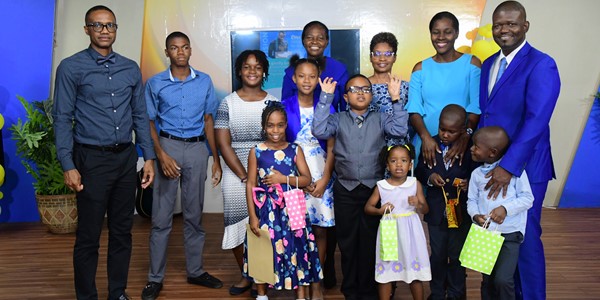 While all four zones were represented at the Spell-a-thon, the Andrews Memorial Church walked away with the top places. See pictures and results of the exercise that was held on November 12, 2023.
Junior: Rolexia Heron and Kamilah Messam
Primary: Chloe Enriques, Alique Edwards and Chalil Anderson
Kindergarten: Leora Goulbourne, Zachari Whyte, Quzayne Linton, Nailah Bernard, Daveon Dunn, Alexcia Edwards
Cradle Role: Zyaiare Whyte, Emily Henriques
East Jamaica Conference of Seventh-day Adventists Comment Guidelines: