Leaders and members of the Arnold Road Seventh-day Adventist (SDA) Church dedicated the sanctuary to the Lord recently. 
The weekend of thanksgiving which took place on July 1-3, 2022 commenced with Vespers Service, followed by a Sabbath celebration and culminated with Sunday's solemn Dedication Service under the theme, "From Vision to Victory: What A God". 
While the church was established in October, 1999 and later moved to a new location in December, 2012, it was never dedicated due to the extensive renovation that was required to enhance the building's functionality and aesthetics. 
"It was midway in my tenure that I learnt that the Church was not dedicated. I looked around and there was no money, but I told myself that God always makes a way. My pledge was that I should never leave the Arnold Road SDA Church without some tangible mark of increasing its aesthetics. So, with faith, we united and God made a way," said Senior Pastor, Dr. Alanzo Whyte.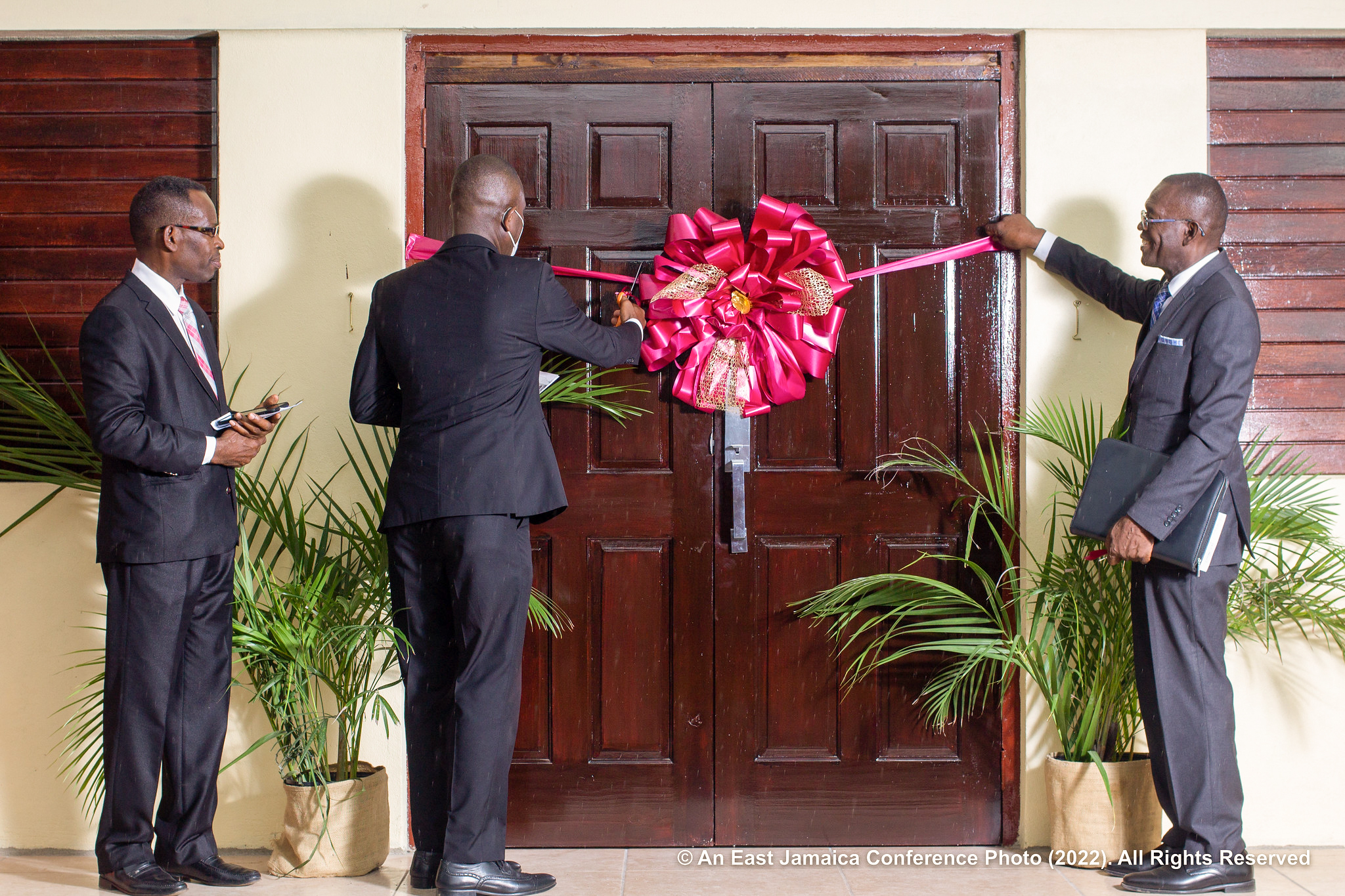 With limited financial resources, the members gave sacrificially of their skills, money, influence and time- even working throughout the nights and on weekends to complete tasks.
In affirming the members on this important milestone, Dr. Meric Walker, newly elected President of the East Jamaica Conference of Seventh-day Adventists, conveyed his commendations. 
"I have over the years admired the spirit of Arnold Road SDA; you have made this edifice presentable before the throne of God and it means that you have the right concept of God, who is truly the head of the church," Dr. Walker said, "we must now come with humility and reverence in this environment that rightly depicts the awesomeness of God."
Senior Pastor, Dr. Alanzo Whyte said that the dedication of the sanctuary comes at a critical moment in the church's history as the members collaborate around the strategic mission to evangelize and positively impact the community that they serve. 
"The strategic vision for the Arnold Road Church going forward is to strengthen its  Personal Evangelism; more members need to be involved in soul-winning endeavors," said Pastor AlanzoWhyte. "There is to be a more impactful community outreach where the church offers literacy and skills development training on the church grounds to widen our scope and attract more new members," he added.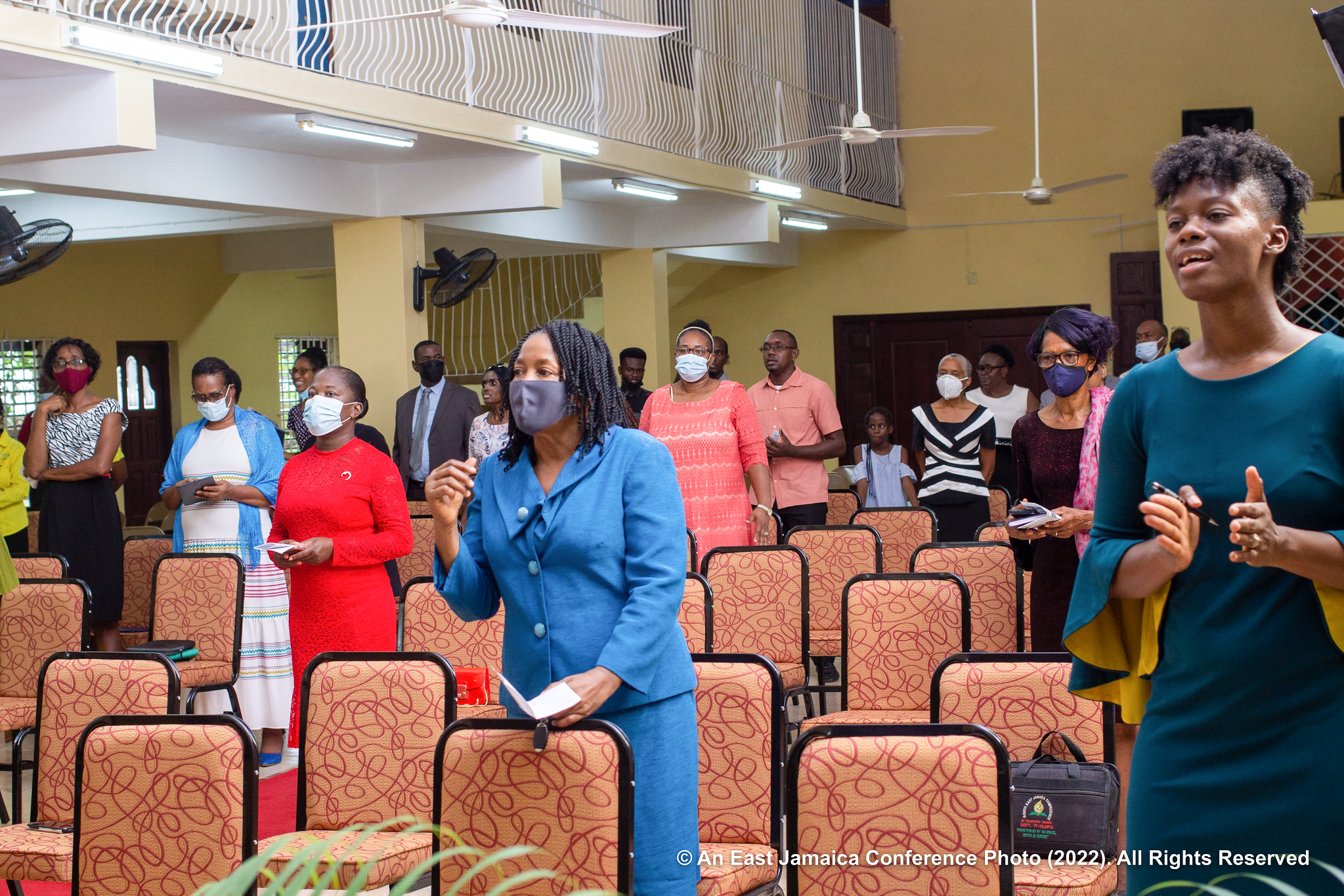 As the Arnold Road SDA church celebrated this milestone, Senior Pastor of the Machioneal District of Churches, Lambert Hamilton, who was the main speaker for Sabbath's Divine Service, reinforced the importance of the temple throughout biblical history and in today's society.  
"The erection of the temple was, and is God's ideal," he said, "the purpose of the tabernacle is to house the very presence of God…and that is still the purpose of this house, Arnold Road" as he drew on Exodus 25:8- "and let them make me a sanctuary so that I may dwell among them."
Pastor Hamilton also urged members to pay special attention to building an intimate relationship with God, and not be consumed by the splendour of the physical temple.
"Yes, we should celebrate the concrete [structure], because it has been a long time coming…but God is more concerned about the content of this concrete structure because we could have paid to build it, but Heaven went bankrupt to purchase our redemption," Pastor Hamilton admonished in an inspiring sermon titled "Concrete and Content". 
Sunday's Dedication Service saw the official unveiling of the temple, and its new and renovated facilities to include chairs, doors, windows, restrooms, storeroom, lights, podium, freshly painted walls, ceiling, grills, and other areas.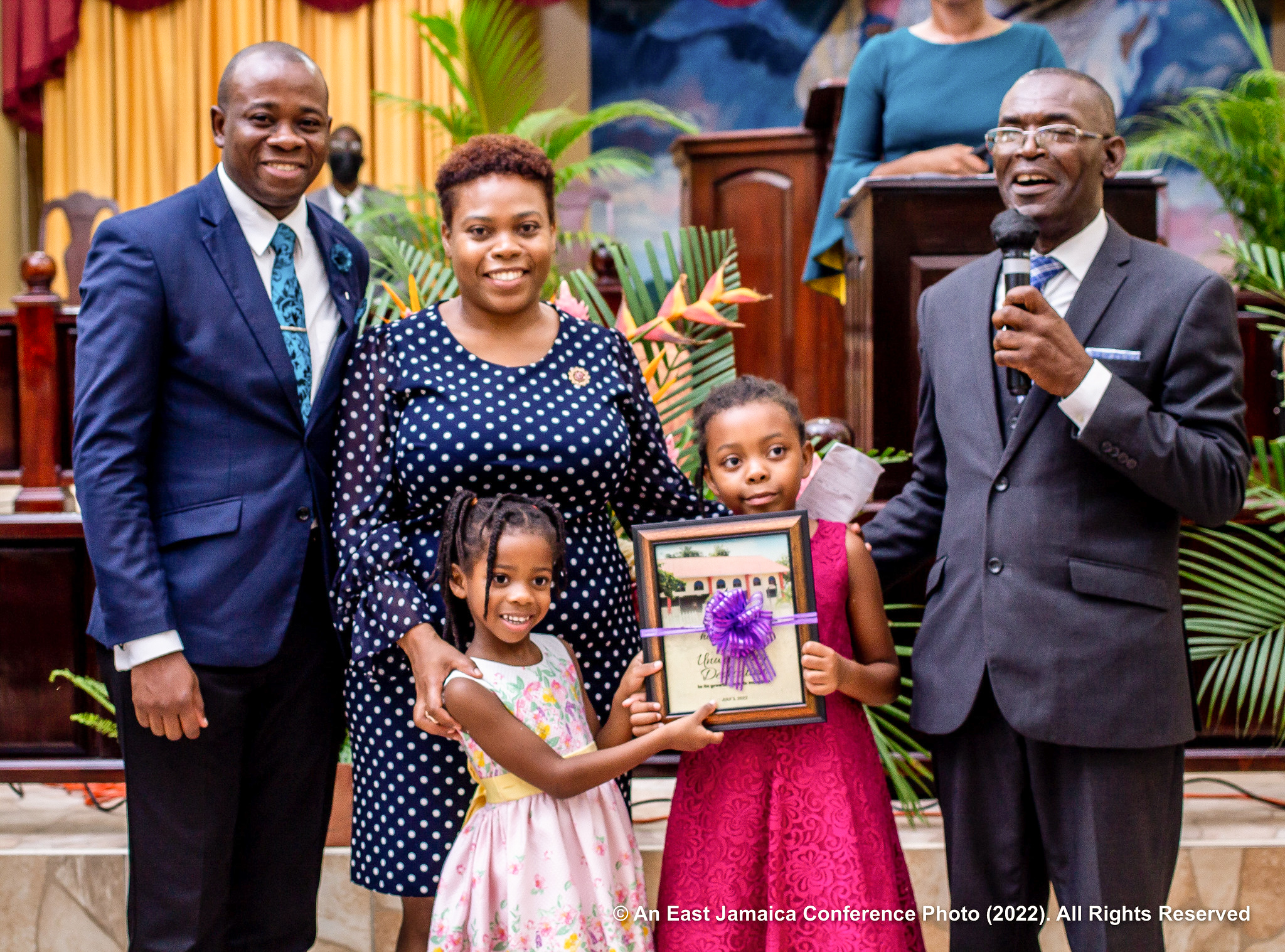 First Elder Kenya Hanson highlighted, "Now that the sanctuary is completed we must be attentive to what takes place in this house and how we use it in our service to God," he said, "we must continue to be a beacon of light, hope, happiness and spiritual fortitude to our members and the people of the communities that we serve."
The weekend celebration also featured an affirmation ceremony recognising the outstanding contribution of members throughout the history of the church, as well as the Conference Wide Development (CWD) Committee of East Jamaica Conference. Honourees included Pastors Adrian Cotterell, Linton Williams, and Manley Phillips, Sis. Gertilyn Grant; Elders Errol Dunkley, George Grant, Vivette Grant, Desmond Young; Brothers Joseph Cameron, and Ancorey Fredankey, as well as Sisters Gweneta Hunter, Marvalee Forbes, Marjorie Parkes, and the Hanson Family. A few members were recognised posthumously for their dedication which included Sisters Veronica Brown and Ingrid Rose who served as Elders; former Head Deacon, Derrick Gibson, and former Deacon Clifford Virgo; as well as Sister Antoinette Fredankey. 
Arnold Road Seventh-day Adventist Church remains unwaveringly commitment to the Three Angels Message and thanks all its members, friends, and sponsors for their continued partnership in ministry.
East Jamaica Conference of Seventh-day Adventists Comment Guidelines: