The East Jamaica Conference of Seventh-day Adventists joined the fight against breast cancer and answered the Jamaica Cancer Society's call on Thursday, October 27, 2022 to "Get pretty in pink and support the fight against Breast Cancer." According to the Cancer Society of Jamaica, "Breast Cancer is the leading cause of death among Jamaican women with an incidence rate of 66.9 per 100,000 of Jamaica women", therefore, early detection is key.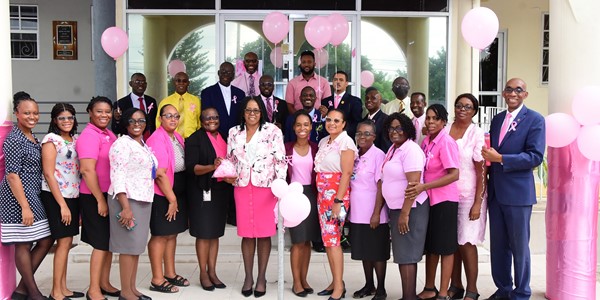 With this in mind, the President, Dr. Meric Dale Walker led his team at 1:00 PM on Thursday against the backdrop of a pinked-out headquarters to hand out priority magazines, October issue on Cancer Awareness, and ribbons to pedestrians, motorists and workers in adjacent businesses within the vicinity of Constant Spring Road.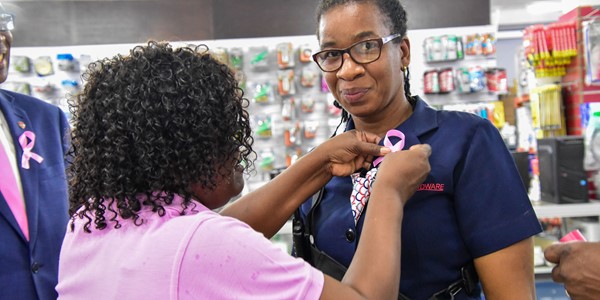 "We have all been affected by cancer in one way or another; it touches our family, colleagues, and friends. Cancer is no respecter of persons, and if we can join hands with the Cancer Society right here on our corner to heighten the awareness, to save a life, that's a fight we are willing to join," said Dr. Donna Brown, Education Director in speaking to the staff during Thursday's morning devotional exercise.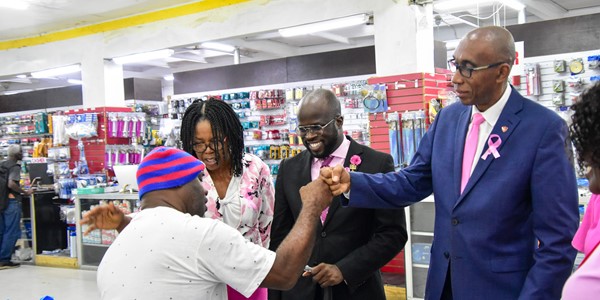 Women's Ministries Director, Elder Claudette Genas while interacting with pedestrians encouraged women to be vigilant in caring for themselves.
"Save the Breast, Do your Test! We are saying that to all the women, and to those who have had cancer of the breast, we are praying for you. Let's continue to pray for those who have this challenge at this time, said Genas.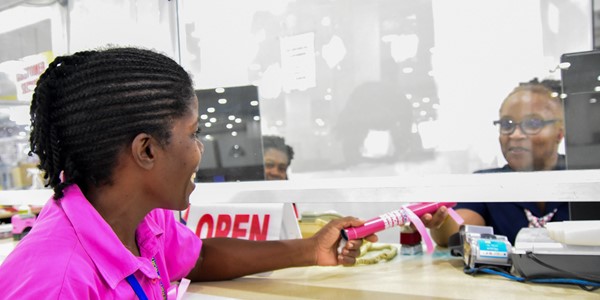 East Jamaica Conference of Seventh-day Adventists is the headquarters for 104 Seventh-day Adventist churches within the parishes of St. Thomas, Kingston and St. Andrew. The church believes in the biblical principles for a total health-promoting way of life.
East Jamaica Conference of Seventh-day Adventists Comment Guidelines: